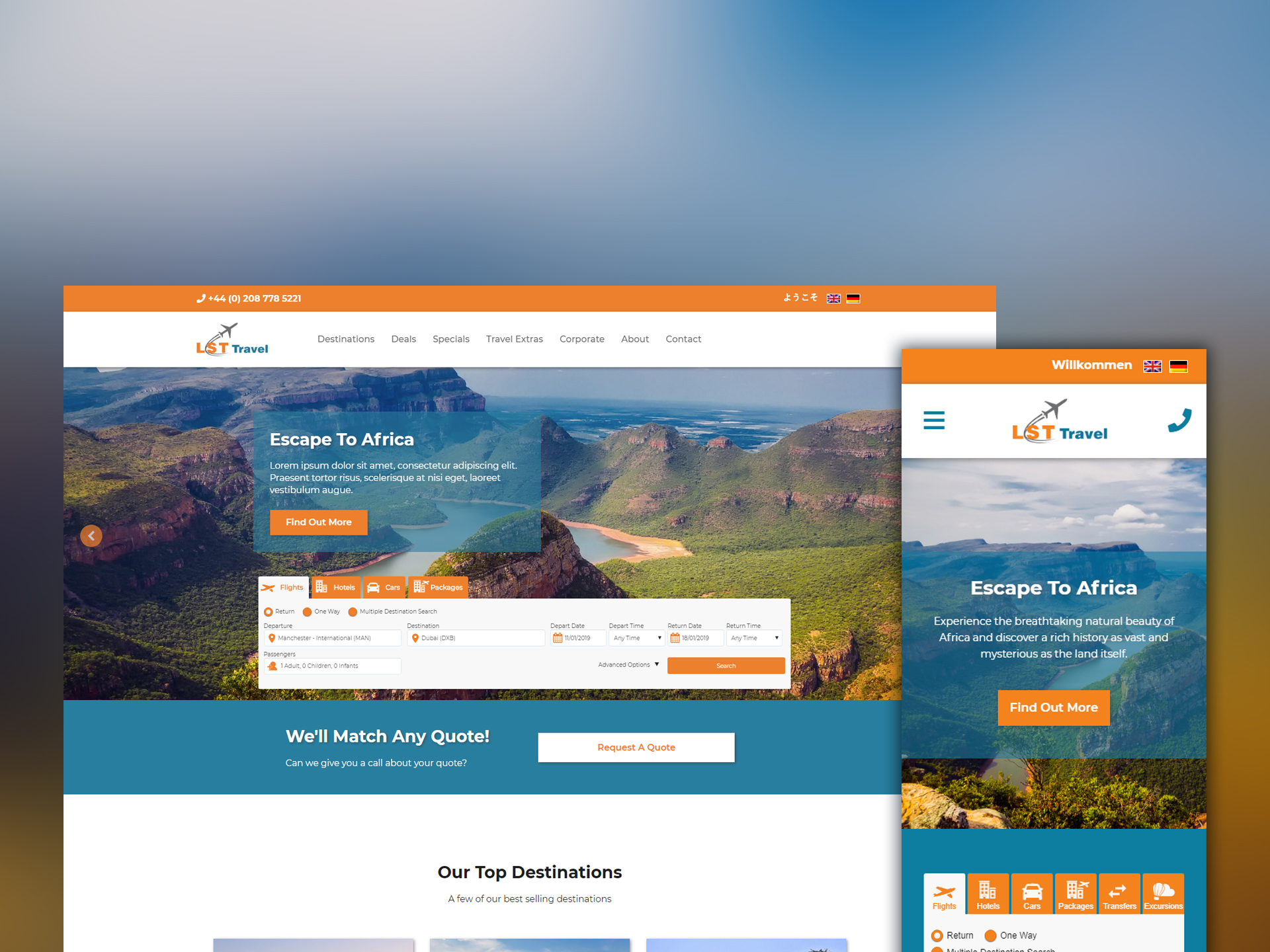 The Brief
One of our first customers after launching Design For Travel came to us looking to launch their travel agency in the online space with a website that would become their new home for generating sales online.
They wanted to expand their business from their current brick-and-mortar agency to an online storefront capable of managing online bookings for a variety of travel types. Flights, hotels, transfers and more.
With a brand already in place, they wanted us to adapt their style into a website that would perfectly compliment their business online with flexibility to grow in the future.
The Solution
In our infancy, we, as Design For Travel, produced a variety of 'theme' styles to inspire future projects with hopes of giving clients a visual starting point when launching their new website with us.
We were in luck when LST Travel chose our 'Mediterranean' theme as the catalyst for this next project. A bright orange theme with punchy graphical elements and a modern, legible typeface with a variety of weights.
This was the perfect theme to offer the scalability they were looking for paired with a bright colour scheme that could be easily adapted to fit their own brand colour scheme.
Since the design was now taken care of, all that was left was the content.
LST aimed to generate more online sales through this website, and we wanted to deliver on that goal.
By integrating our online booking engine, Travelflow, paired with the Special Offers functionality, we were able to provide a true travel website experience with multiple avenues to entice website visitors how to book.
The Result
LST were more than pleased to see our Mediterranean design adapted for their brand.
The vibrant orange from their logo complimented their secondary blue perfectly in a variety of graphical scenarios across the website layout.
In addition to the design, the overall layout of the Mediterranean theme worked perfectly for the content they wanted to display on their website. In most cases, content influences design, however for LST, their website vision integrated seamlessly into our original concept theme.
While still in our infancy as a travel web design agency, we were really happy with how this project came together. Adapting previous design concepts into a fully fledged website for a growing travel business showed that, no matter the idea, there's a design out there for every business.
Still an active customer of ours to this day, the LST website is one we're proud to show off.
Check out LST Travel for yourself and let us know what you think.
Take a look at them now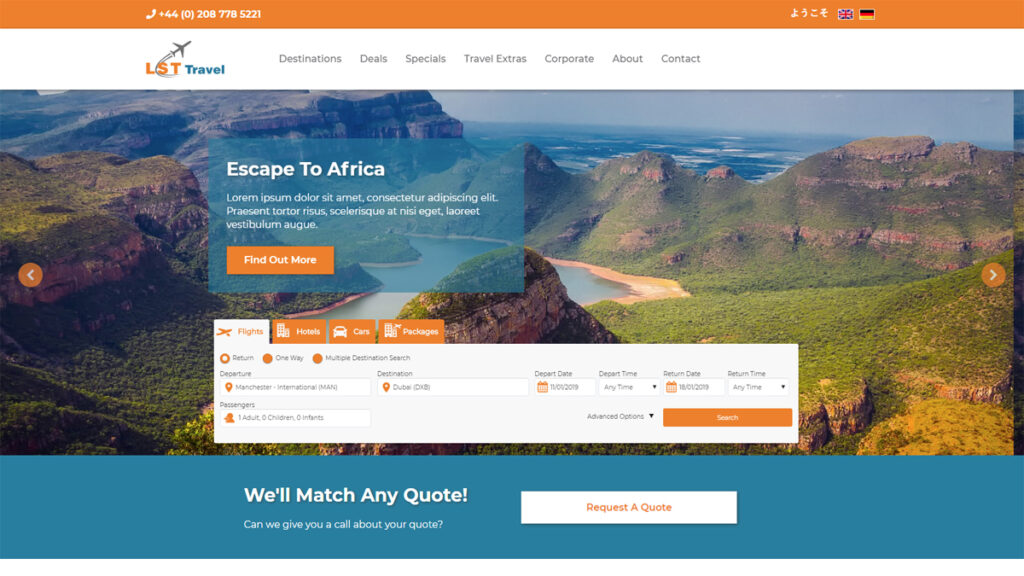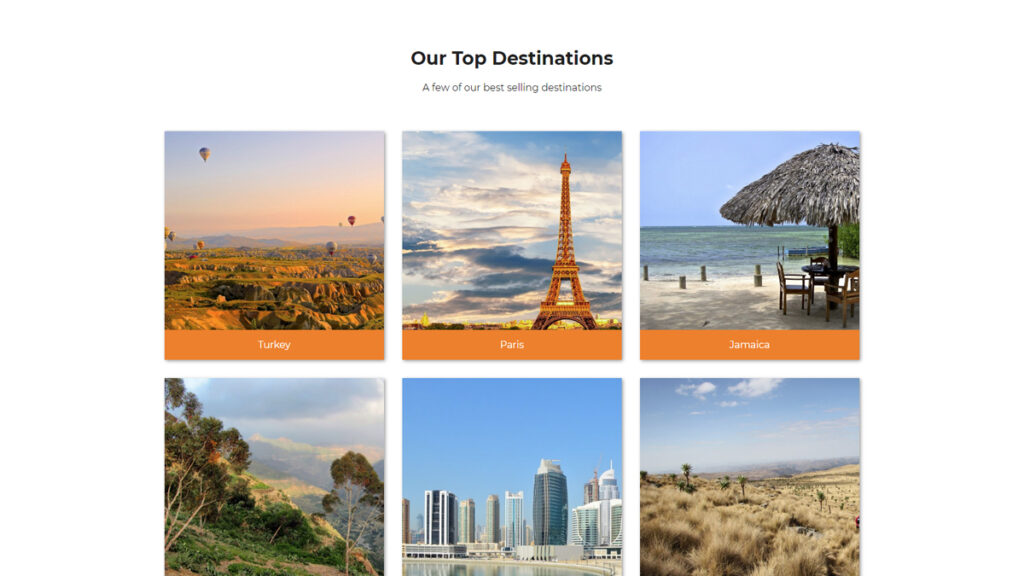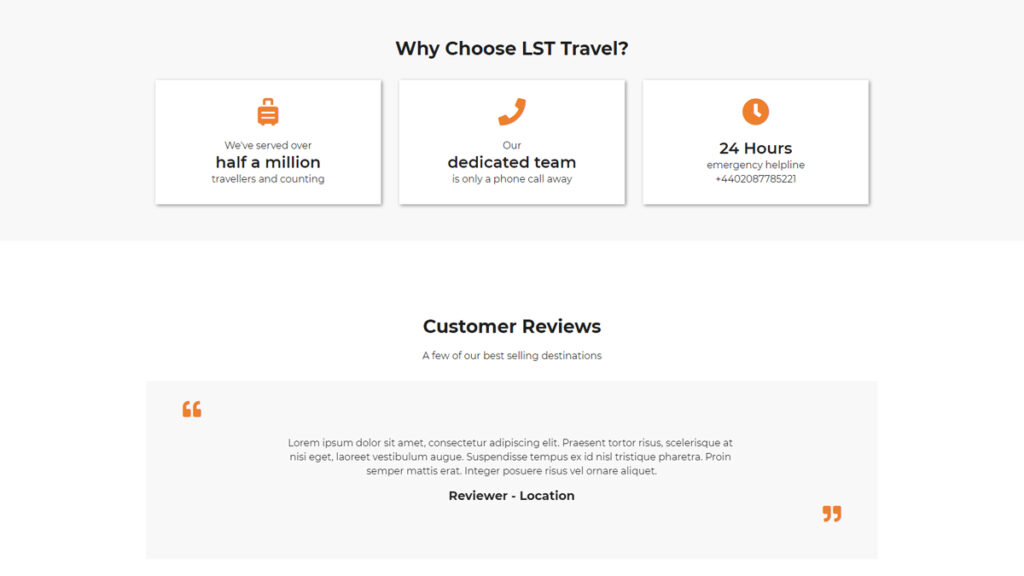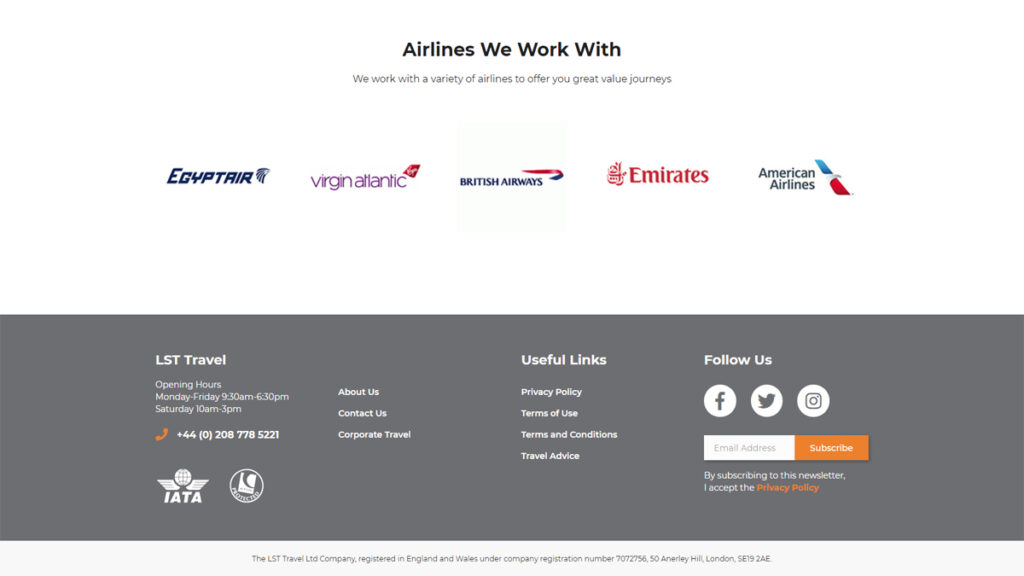 I have had an amazing experience with the friendly team at Design For Travel! Vicki, who has been liaising with me to complete our website has been respectful and prompt. The price we were charged is of good value and we will think of Design For Travel again should we require a new webpage to be completed!
Siti Sarah Zaharuddin Fikri
Executive Director, LST Travel