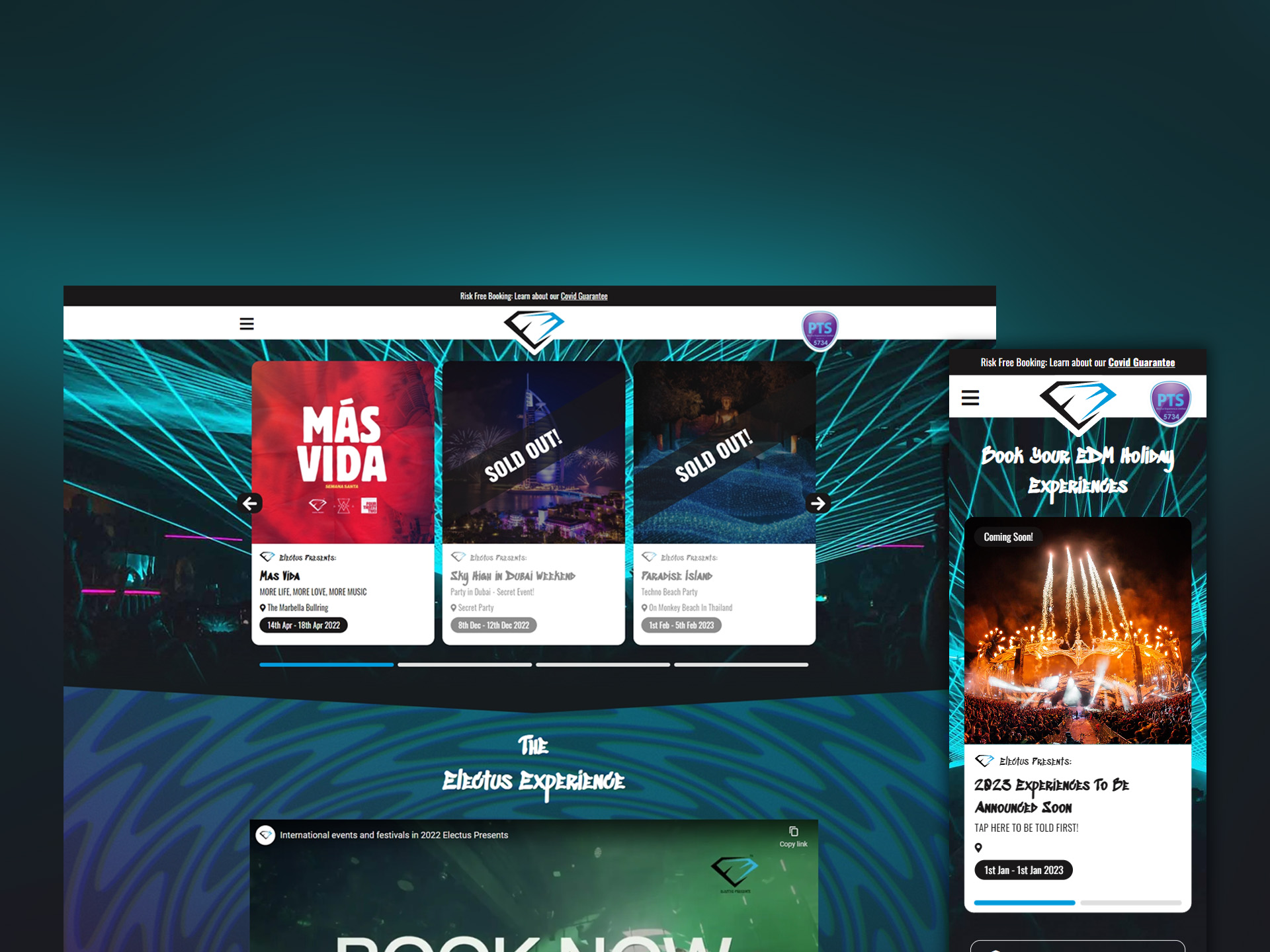 The Brief
This one is for the partygoers.
We were approached by two young entrepreneurs with a vision to launch an exciting new concept: Electus. A concept born from the idea of providing access to the biggest EDM festivals and events in a variety of party destinations.
But they didn't just want this brand focussed on selling event tickets. They wanted to transform this idea into a fully-fledged travel business, by offering flights, accommodation, and more, all alongside your event tickets. A one-stop-shop for exclusive events in holiday destinations made for partying.
Aimed at the younger generation, this idea had to make a statement to cut through the noise. By offering exclusive events, they hoped to create a new form of demand to these holiday destinations.
This idea started as a concept. We wanted to help them prove it.
What We Did
When Electus approached us, not only did they bring us the concept, but they also came bursting with ideas for how they wanted their website to turn out.
All we had to do was make those ideas a reality.
So, let's start at the beginning. Their audience. Aimed at 20 – 30-year-olds, this website had to stand out. Lucky for us, Electus had already chosen their desired colour palette and typography. We just had to make them grab visitor attention. Opting for big titles and bold paragraph text, along with pops of colour where it mattered most, made this website hard to look away from.
Not only did this website have to stand out, but it also had to be optimised for the devices their audience would be using most – mobile. Our design was tailored towards the smaller screens of smartphones but came with the flexibility to be equally usable on desktop devices too.
Leaning into the party theme, Electus envisioned content cards as "posters" that visitors would be presented with the minute they entered the website.
We loved this idea.
We designed large screen-filling cards that would be the centre of your attention. These would advertise everything from available events to events upcoming or sold out. They could even use these "posters" to advertise social channels and more. We thought this matched the theme perfectly.
Now eye-catching design is all well and good, but we also needed to provide them with a system to manage their events that would be offered on their website.
Travelflow Contracts worked perfectly for this. A dedicated travel CMS built and developed to manage events gave Electus a platform to load all the content for their exclusive events. We were then able to integrate Travelflow Contracts directly with WordPress to allow us to display all their event content on their website in custom web templates.
All that was left was to tie it all together. Build an innovative, mobile responsive website, using up-to-date web design techniques, connected to Travelflow Contracts for their content, and include links to all their chosen services and social media channels.
The Result
This project turned out better than we had imagined.
An innovative concept, based around exciting events gave us the freedom to try new technologies, design trends and features to bring this project together.
It resulted in a website bursting with energy that really fit the party theme. With striking event imagery, bold typography, and colours to match, all packaged in an easy-to-use user experience.
This paired perfectly with our Travelflow Contracts product to allow Electus to load and manage all their available and upcoming events to be automatically posted and displayed on their WordPress website.
We were super happy to see this one completed, and our clients were more than pleased to see their vision met.
Check out Electus for yourself and let us know what you think.
Take a look at them now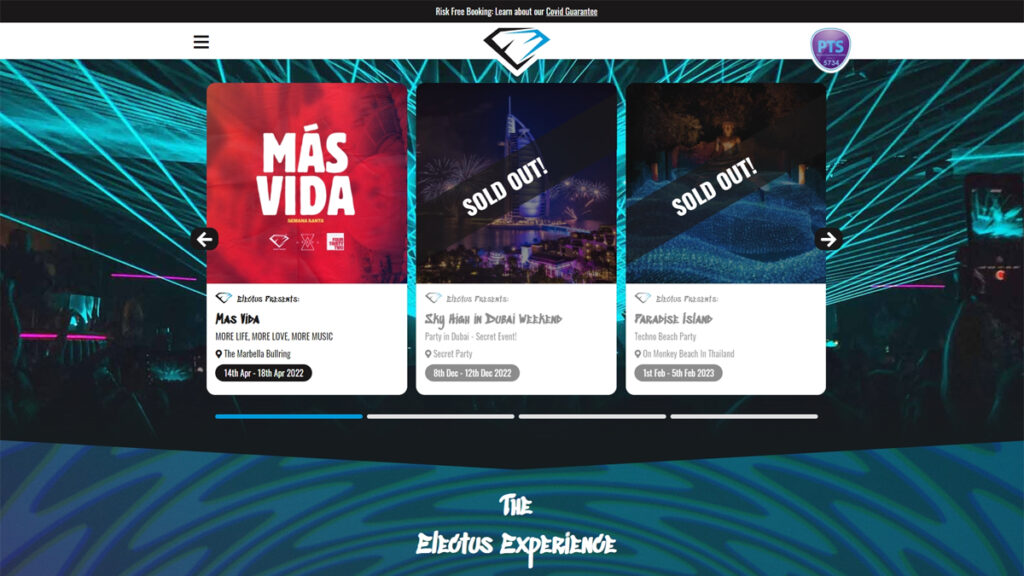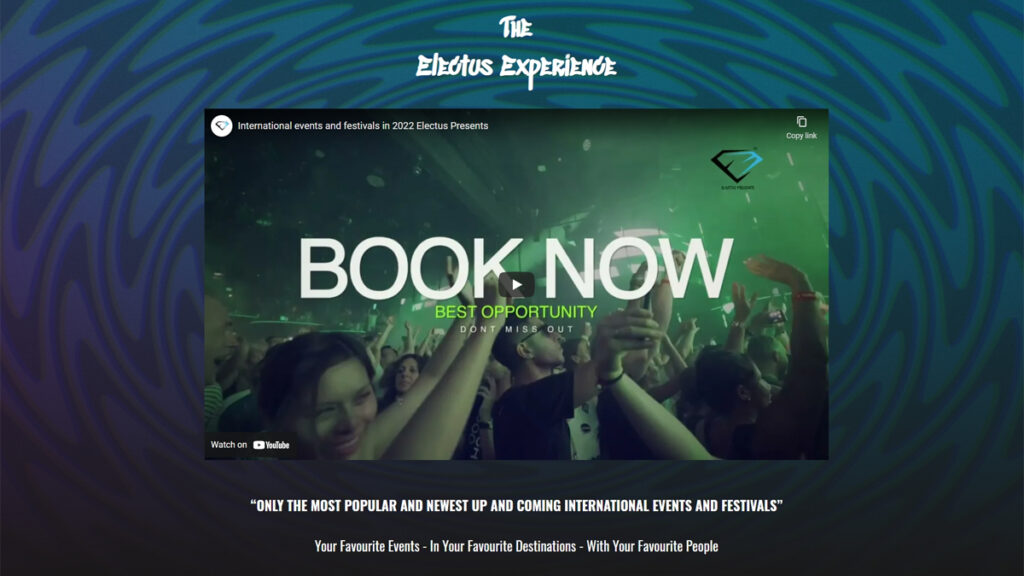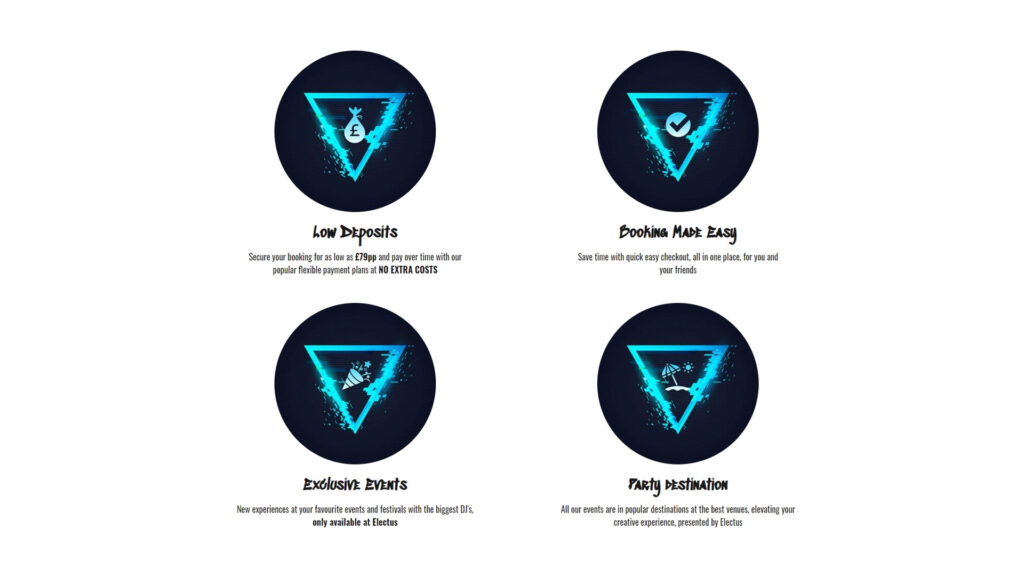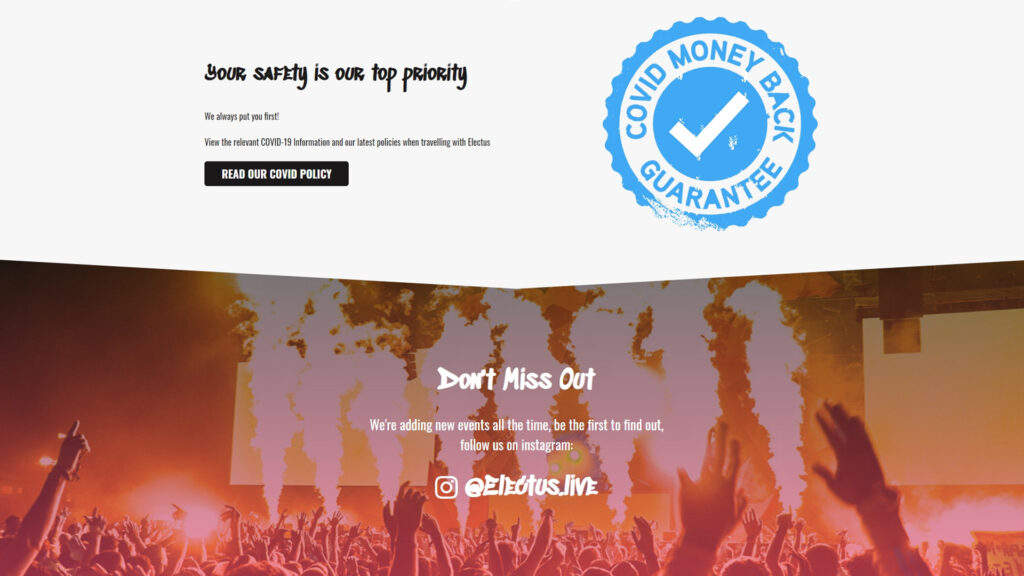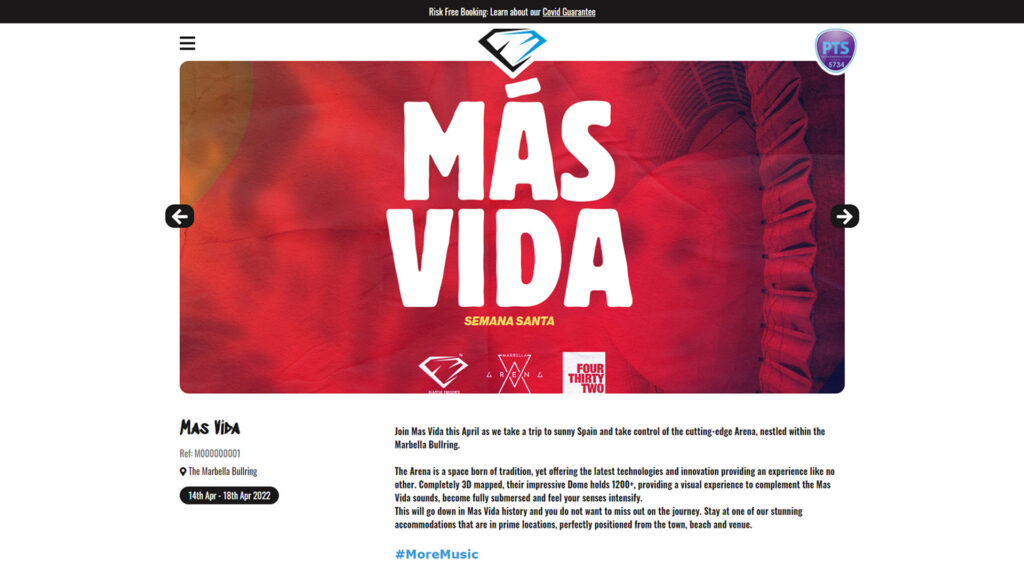 Working with Billian on our project was brilliant! The team captured our vision and delivered. We could not be happier. The team were an absolute joy to work with!
Charlie Caisey
CTO & Co-founder, Electus