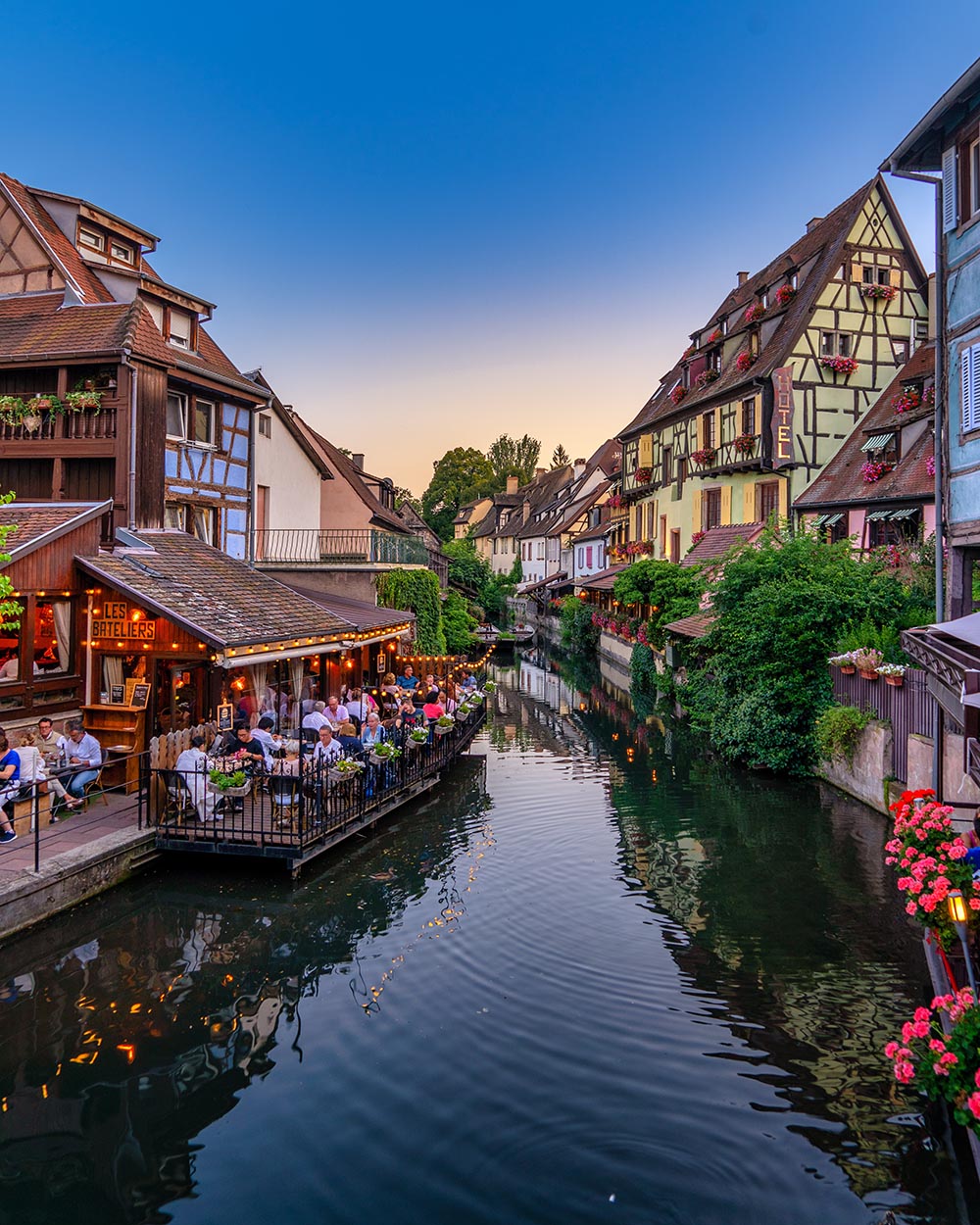 French Escapes
Nestled among vineyards, its traditional houses, canals, floral displays, amazing cuisine, famous wines and charming accommodation make Colmar an outstanding microcosm of Alsace – showcasing its lifestyle, conviviality and hospitality – the key features of its unique, exceptional welcome.
Colmar is a mix of cultures with all of it's history and it's architecture is the most visible symbol of Rhenish art. Despite the wars, Colmar remained virtually unscathed and today offers a stroll through the centuries. Many monuments dating from the Middle Ages to Renaissance have been finely restored and are on the historical monuments list.
What's included?
A 5 Night stay in Colmar
Evening meals and breakfast
Local wine tasting experience
Local Attractions
A year-round light show
1100 computer-driven light sources, using the fibre optics cable network, are skilfully distributed throughout the town and thus allow an original light show throughout the year, which varies in intensity and colour.
Heritage
Famous for its half-timbered houses, Colmar's remarkable merchants' homes also do not fail to impress.
Wine Tasting
Don't miss the chance to delight your taste buds in a Michelin-starred restaurant and stop into one of the independent vintners in the town centre or one of the region's many wine growers who will open their doors to share their passion for vines and wine.