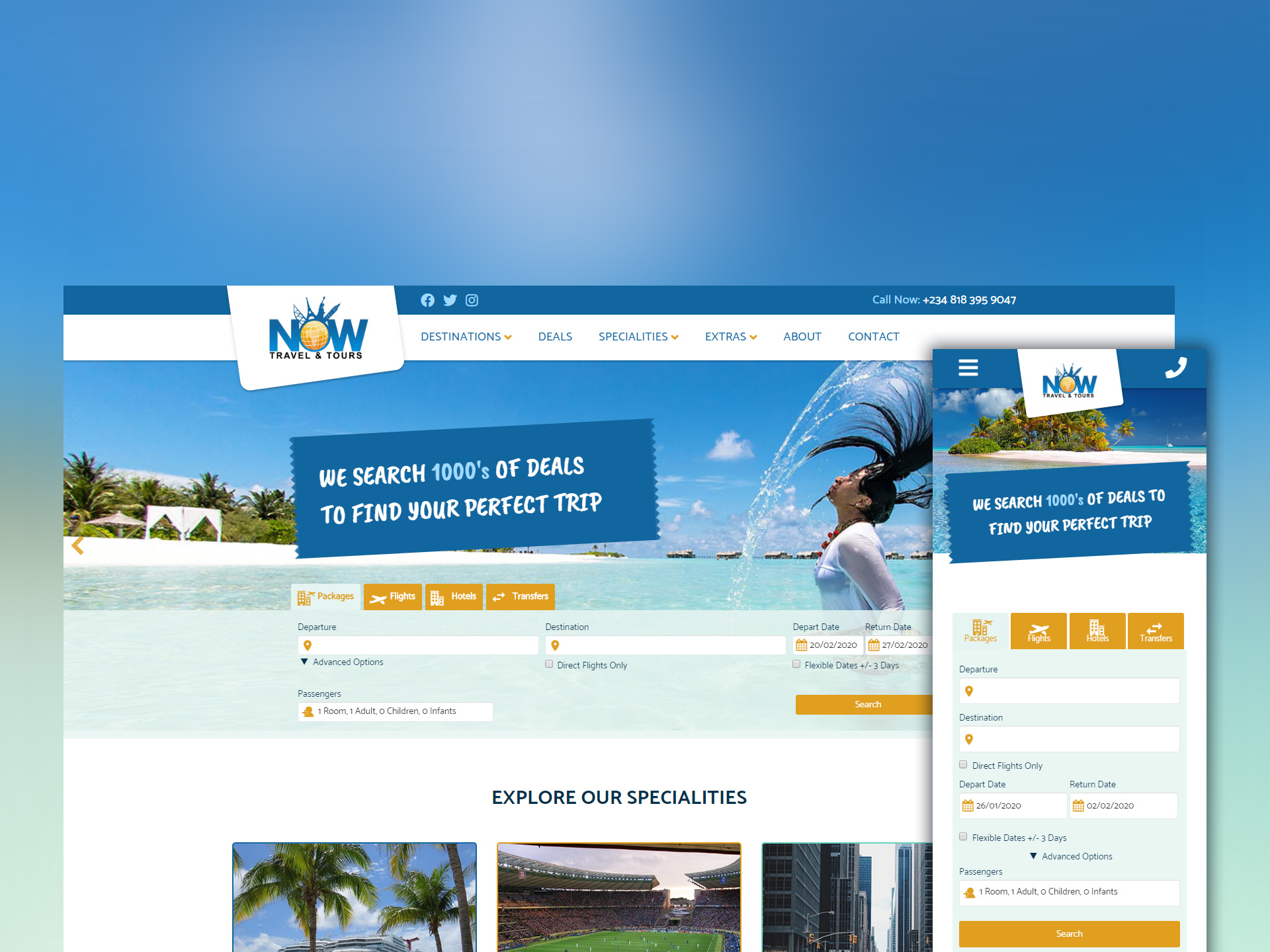 The Brief
Our first customer based in Nigeria, Fly Now Travels, are a leading travel service company, dedicated to providing a premium travel service, regardless of budget.
Having already established their travel agency in the online space, they came to us looking for a refresh. Their current website had become increasingly outdated, and in such a fast-paced industry meant that they weren't keeping up with competitor standards.
They looked to not only improve upon the visuals of their existing website but have a website capable of taking online bookings to become a true extension of their travel business.
What we did
Fly Now Travels already had a brand image bursting with colour, that their current website wasn't taking advantage of.
So, we wanted to change that.
Our design leaned heavily into the colourful nature of their brand by injecting deep sea blues, golden sand yellows, and tropical greens to a variety of front-end components. The resulting colour palette helped create this new essence of travelling to lush destinations.
Such a fun colour palette meant that the fun couldn't stop there.
We included stylised typography for headings, bringing about a friendly, hand-written nature to the text, and wrapped them in playful elements that resembled ripped paper strips.
We also added polaroid-style image containers, to really capture the picture-perfect nature of the stunning destinations they had to offer.
But a travel website isn't complete without the travel functionality to match. We included a fully responsive booking engine and special offers system, with a choice of custom templates, to the site to help take more bookings online and to really transform this website into the business extension Fly Now Travels had hoped for.
The Result
The truly visual nature of this website always gets the attention.
This fun, refreshing redesign of Fly Now Travels helped bring their online presence into a new light and set them apart from their competitors.
Updated visual elements make this website eye catching from the very first glance, and improved functionality make this website fully capable to increase online bookings.
And to cap it off, the added scalability of this website allows for future growth of Fly Now Travels as they continue to provide service to their increasing customer base.
We're so proud of this website that we continually show it to new prospects because who doesn't want a colourful travel website.
Check out Fly Now Travels for yourself and let us know what you think.
Take a look at them now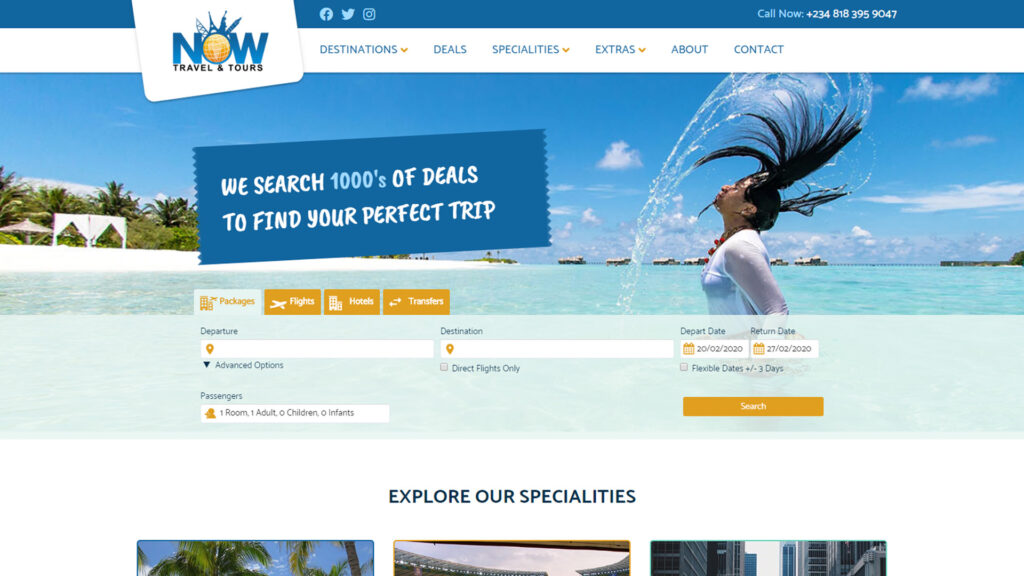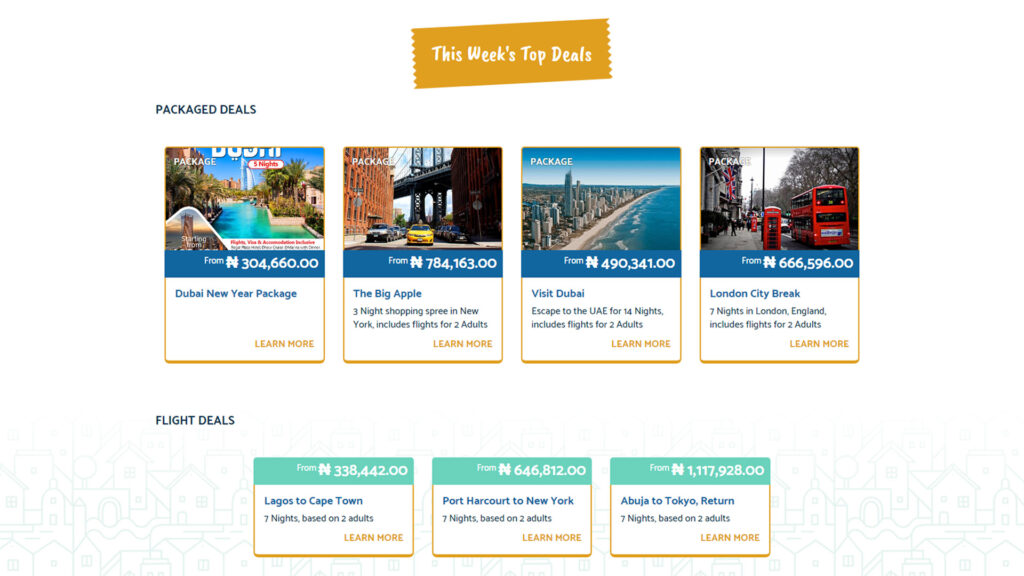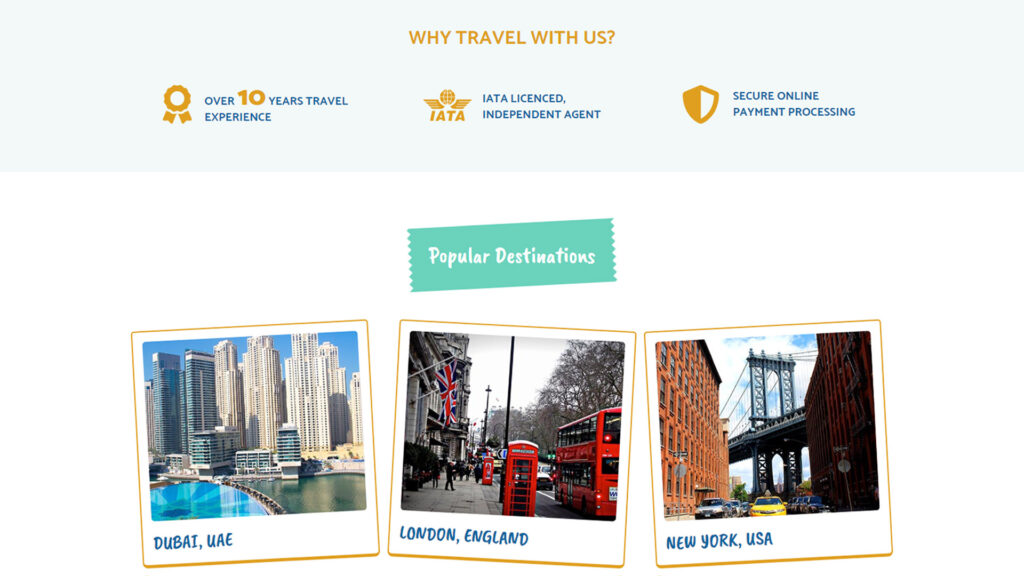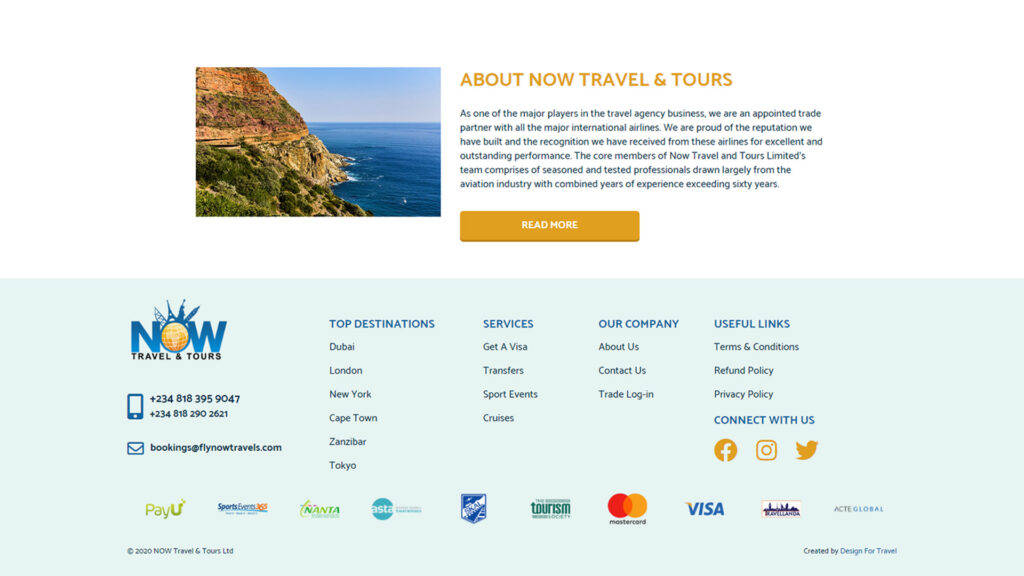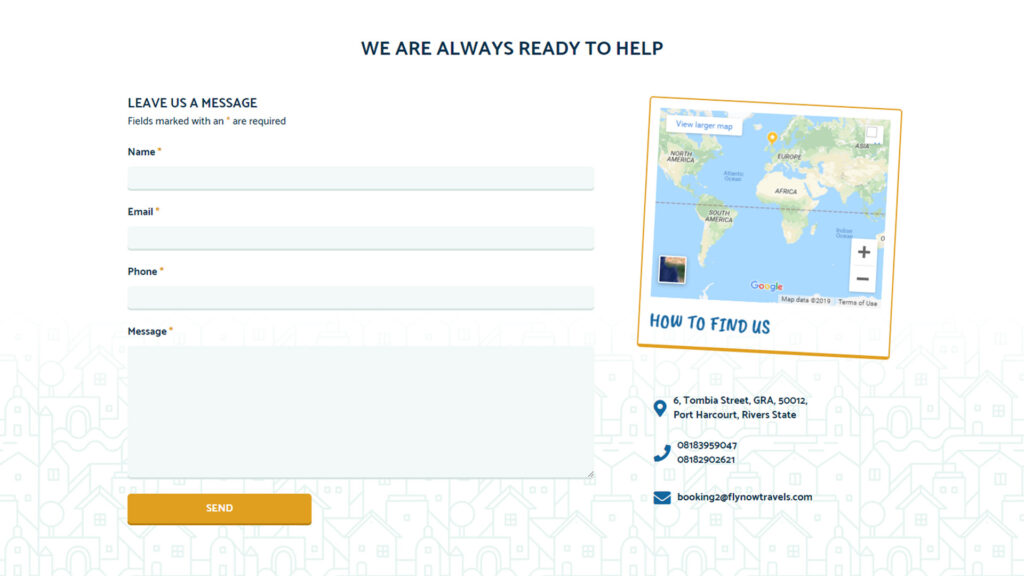 Now Travel & Tours had been looking for the right partner to work with and found Billian. Our experience working with Billian has been extremely positive. We appreciate their attentiveness, proficiency and commitment to providing quality service. The team helped make the process very seamless.
Ifechukwu Eziefule
Travel Business Management Consultant, Now Travel & Tours